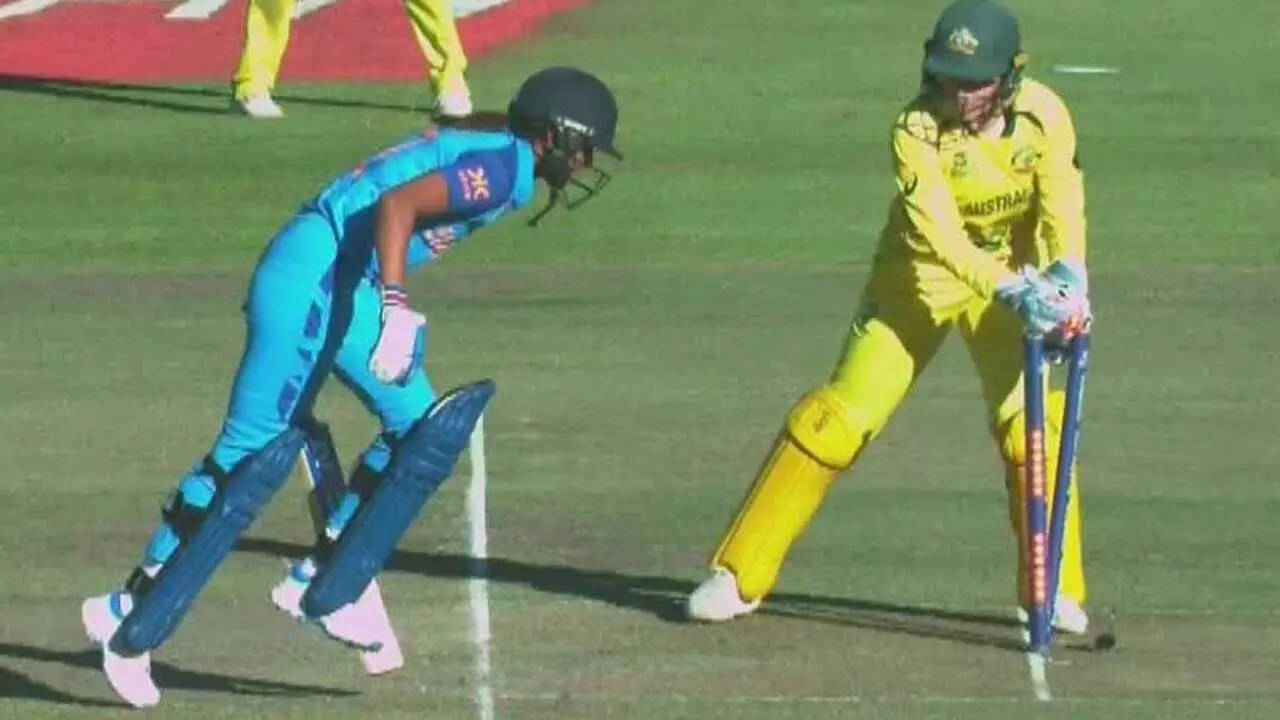 Harmanpreet Kaur
's run-out was the turning point in India's defeat against Australia in the Women's T20 World Cup semifinal, and Alyssa Healy slammed Indian captain's lack of genuine effort in going past the crease that led to her dismissal.
India almost overhauled Australia's 172/4 on the back of a partnership between Harmanpreet (52) and Jemimah Rodrigues (43), but in the 15th over of India's run-chase, Harmanpreet's bat got stuck on the ground just outside the crease while trying to complete a second run and Healy removed the bails in a flash.
In the end, India fell short by an agonizing five runs.
After the game, a teary-eyed Harmanpreet said it "can't feel unluckier than this." However, Healy disagreed.
"…just a bizarre play and I mean Harmanpreet can say all she likes that it was so unlucky, but I mean at the end of the day she cruised back and probably could have been past the crease, you know, an extra two metres if she genuinely put in the effort. So we'll take it," Healy said in a video posted by ABC Sport on Twitter on Sunday.
"You could say you're unlucky all your life, but it's generally about effort and energy at that moment in time. And I know that's something we speak about in the field in particular, putting in that effort and putting in that energy," Healy said.
"That comes back to running between wickets as well. It's doing those little basics better than the opposition and that's how you win big tournaments. And I feel like we've been doing that quite well," added Healy.
1/12
Women's T20 WC: Richa Ghosh lone Indian in Player of Tournament shortlist
Recollecting the chain of events, the wicketkeeper batter said she was generally not the one to remove the stumps in such a situation.
"It's really funny, actually. Belinda Clark messaged me after and said, like, well done for taking the bails. And it's quite an interesting one because I actually don't take the bails a lot in that sort of scenario.
"I think it's a waste of time and I've got to put them back on. So it's annoying. But for some reason, I felt the need to take the bails off and it was like a bizarre moment where I looked at the umpire and I said, I think that's out."
The title clash will be held on Sunday between the Aussies and South Africa, who had stunned England in the other semifinal.
(With agency inputs)