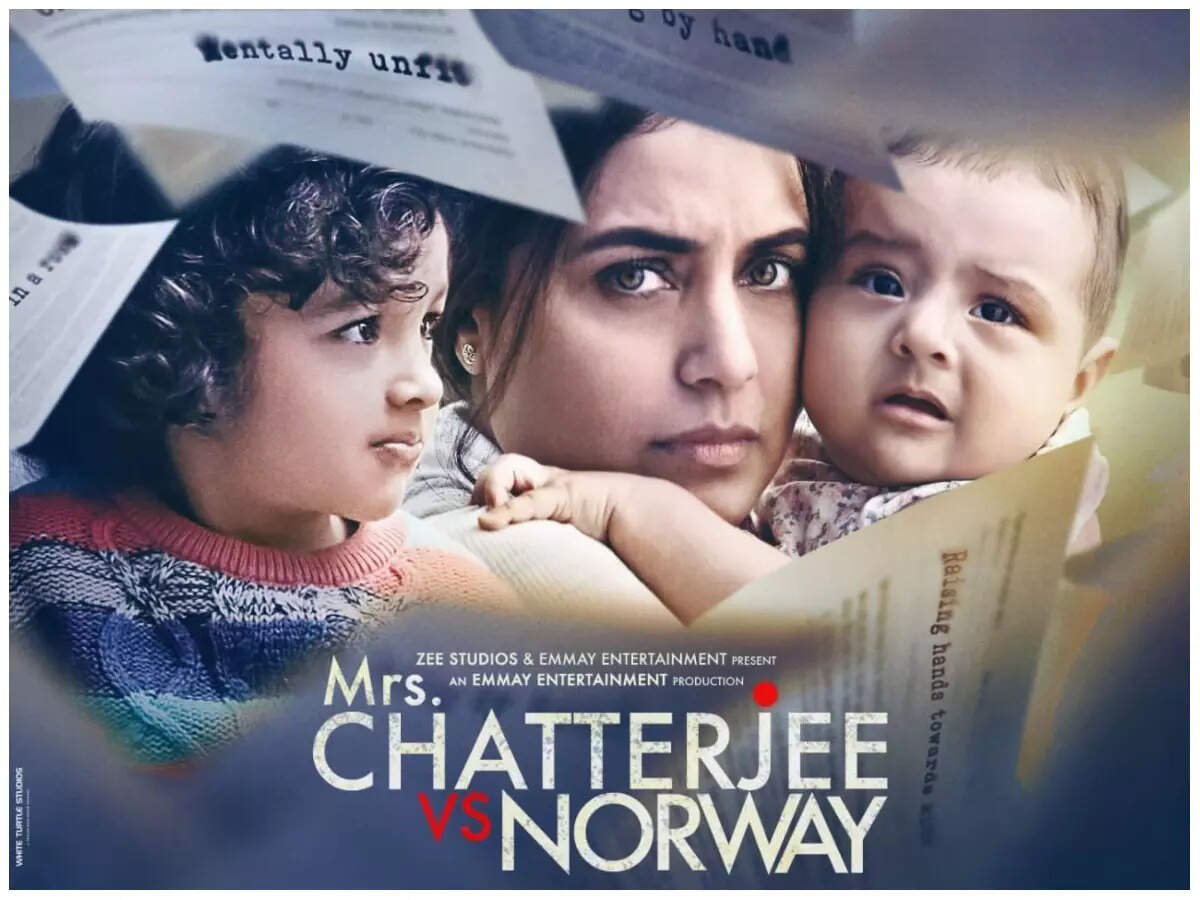 Bollywood actress Rani Mukerji is chuffed with the fan reaction that has been coming her way since the release of the trailer upcoming film 'Mrs. Chatterjee VS Norway'.
The actress, who has been maintaining a low profile for the past few years, was overwhelmed with the positive reactions and reviews about her gripping trailer. Rani said in a statement, "The reactions to the trailer have been too special and overwhelming, to say the least… I'm very humbled seeing the love pouring in from the world over, from my fans, people who have watched the trailer on social media, my own industry colleagues, friends, and family."
She further compared the great reviews to the kind of appreciation she received for her film 'Black'. She said, "In my entire career, this is probably the first time I am witnessing so much love and emotion of this kind for my work!! The last I remember this had happened was during Black! Very rarely do we get to see such unanimous reactions for a trailer. To see people get teary-eyed and cry after seeing the trailer of a film is again never heard of before."
The actress feels that the relatability to the ordeal of a mother has played a major role in the widespread appreciation of the trailer. She continued, "Somewhere they are connecting to the helplessness of a mother and are getting angered by the injustice. I am witnessing these kinds of reactions for the very first time. It baffles them that it's a true story."
"I am really happy and hopeful that if the trailer can move them to this degree, they will definitely be moved to see Debika's cathartic journey in the film. So keeping my fingers crossed for the 17th of March as the film hits the theatre. It needs all the love from everyone everywhere, so hoping and praying it finds its audience in large numbers," she added.
'Mrs. Chatterjee VS Norway' shows the struggle of a mother against an organised racket in Norway which takes children away from their biological parents and hands them over to foster parents for money.
The film has been helmed by Ashima Chibber, and is slated to release in theatres on March 17.