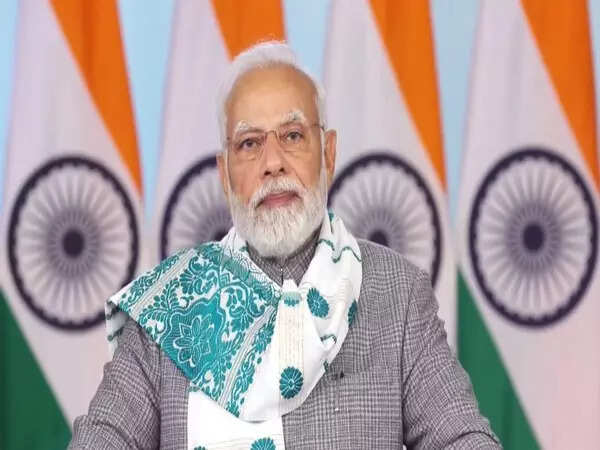 In his 98th 'Mann Ki Baat' address on Sunday, Prime Minister Narendra Modi touched upon a lot of topics while also declaring the winners of 'Unity Day' special three competitions.
Before announcing the name of the winners, Prime Minister Modi said, "Friends, you might remember that on Sardar Patel's birth anniversary i.e. 'Unity Day', we talked of three competitions in 'Mann Ki Baat'. These competitions 'Geet' Patriotic Songs, 'Lullabies' and 'Rangoli' were held on this day. I am glad to inform you, that more than 5 lakh people from more than 700 districts across the country participated at these events enthusiastically. Children, adults and even the elderly enthusiastically participated and entries were sent in more than 20 languages. Many many congratulations to all the participants in these competitions from my side. Each one of you, in your own right, is a champion, and an art seeker. You all have shown how much love you have for the diversity and culture of your country."
Remembering the late melody Queen Lata Mangeshkar, PM Modi said, "Friends, today on this occasion it is very natural for me to remember Lata Mangeshkar ji, Lata Didi. Because on the day this competition started, Lata Didi had urged the countrymen by tweeting that they must join in this endeavour."
Later in his address, the Prime Minister also invoked Ustad Bismillah Khan while talking about how the popularity of some classical music instruments has decreased with time.
He also brought up Joydeep Mukherjee, an instrumentalist who was recently conferred with the 'Ustad Bismillah Khan Yuva Puraskar' — an award for emerging, talented artists in the field of music and performing arts.
He said, "My dear countrymen, whether it is about Banaras or the Shehnai or Ustad Bismillah Khan-ji, it is natural that my attention will be drawn in that direction. A few days ago, 'Ustad Bismillah Khan Yuva Puraskar' were conferred. These awards were given to emerging, talented artists in the field of music and performing arts. These, along with the rising popularity of the art and music world, are also contributing to their enrichment. These also include artistes who have breathed new life into instruments whose popularity had been dwindling with time."
His remark was followed by a tune, after which Prime Minister Modi continued, "Do you know what instrument this is? It is possible that you may not be aware of it. The name of this musical instrumental mantra is 'Sursingar' and this tune has been composed by Joydeep Mukherjee. Joydeep-ji is one of our emerging, young artistes who has been honoured with the Ustad Bismillah Khan Award. Listening to the sweet notes of this instrument from the late 50s and 60s was starting to become a rare experience. But, Joydeep is now putting his heart and soul into restoring and persevering the Sursingar for our future generations."