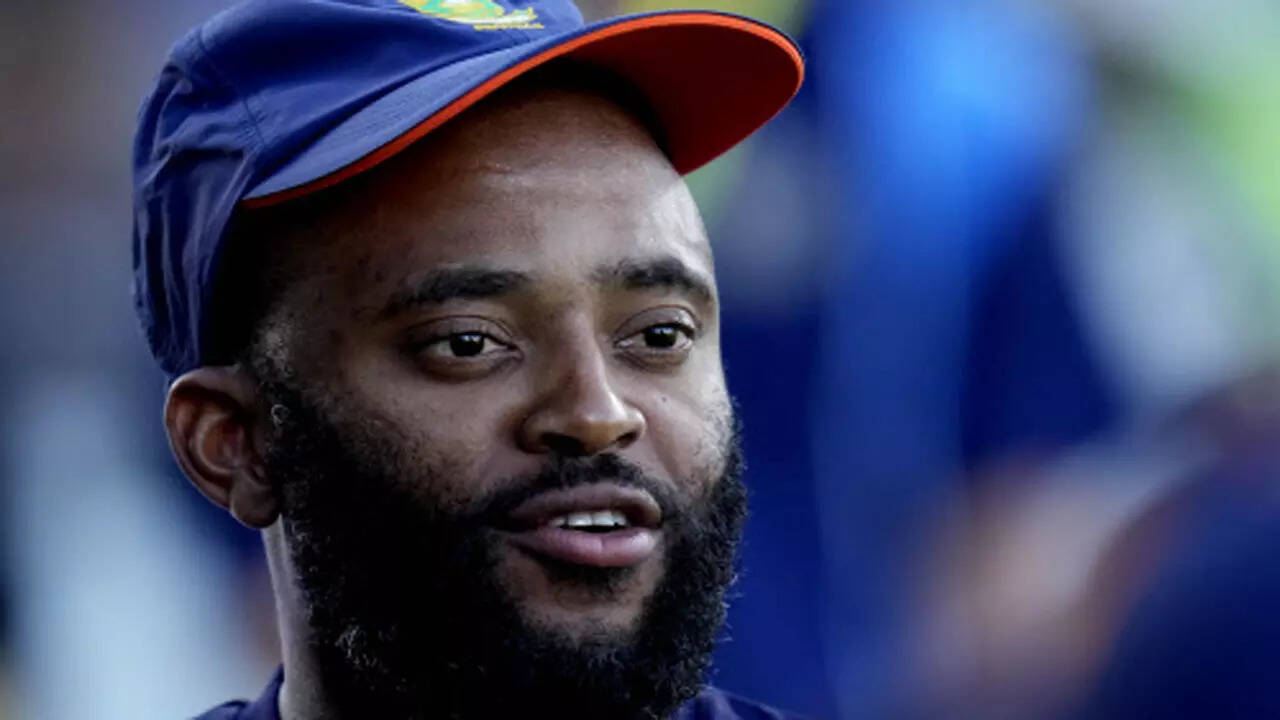 NEW DELHI: Newly-appointed skipper Temba Bavuma is quite confident about his team and said that it will be the start of a new journey when South Africa take on
West Indies
in the two-Test home series starting at Centurion Park on Tuesday.
South Africa lost four consecutive Tests prior to a rain-affected draw in Australia earlier this year, though they were on their way to defeat in that match too.
The batting has been the major concern for the Proteas side as they couldn't score more than 255 in any of their last 10 innings, which has led to recalls for Aiden Markram and Ryan Rickelton, and a potential first cap for Tony de Zorzi.
"It's the start of a new journey and we start with a clean slate. We want to go out there and play the way we want to play. It's going to be exciting to see how that looks on the field," Bavuma told mediapersons on Monday.
"The batting unit (struggled) in the last two series in England and Australia, but those are tough tours, generally ones that separate the good guys from the really good guys.
"The guys who are still here want to man up as the batting unit, we need to score runs to give the bowlers the room to do what they need to do."
Bavuma made his Test debut against the West Indies in 2014 and admits they are a special opponent for him.
"West Indies was the team I supported growing up. So there is that sentiment when it comes to them. I made 10 runs on my debut so that was nothing to write home about, hopefully this (first game as captain) goes better.
"They play old fashioned cricket. Batters grind it out, bowlers are looking to hit their areas outside off stump. They have guys who can stand up to the challenge.
"Their bowling attack has guys who can get the ball through (quickly), which is something you need in South Africa."
"That will still be decided by the coach (Shukri Conrad). We have resources whether we decide to go with a pace (bowling) attack, or with a spin attack. We can back up whatever tactic we go with."
South Africa will likely play an extra batsman at number seven with Heinrich Klaasen to keep wicket, and go in with an all pace attack on the bouncy Highveld wicket in Pretoria.
(With inputs from Reuters)