Mitchell Starc has been on the injury list ever since Australia's arrival for the Border-Gavaskar Trophy, and after being on the bench for two Tests, the premier Australia fast bowler feels he is good enough for the third Test, though still not 100 percent fit.
Skipper Pat Cummins has returned home to attend to his unwell mother, which has put the responsibility of captaincy on
Steve Smith
, while Starc will now have to play the role of team's strike bowler in the pace department.
"I am feeling fine. There's going to be a level of discomfort for a while. I don't think it's going to be a 100 per cent for a fair while, but it's good enough.
"The ball is coming out quite nicely and I am bowling at full tilt. It won't be the first Test that I will play with some sort of discomfort. If I only played when I was 100 per cent, I would have only played 5-10 Tests," said Starc ahead of Australia's opening practice session here.
Like the Indian pacers have done for their team, Starc too wants to make a significant contribution. He bowled full tilt for an hour to Cameron Green in the nets.
"Yeah, it's been a challenge for the Australian seamers. We do see spin obviously playing a huge part, but the Indian quicks have still played a particular role with the new ball. And if it does reverse, they have brought the stumps into play. No doubt that spin will play a huge role again, but I will have to play an important role with the spinners to take those 20 wickets," said the left-arm quick.
Starc and Green are the likely pace options for Australia in the game. In Delhi, Cummins was the only fast-bowling option at the team's disposal with the visitors going with three specialist spinners.
The 33-year-old, who has played 75 Tests, hopes the experience of playing in the sub-continent helps him here. He is also feeling good about his body.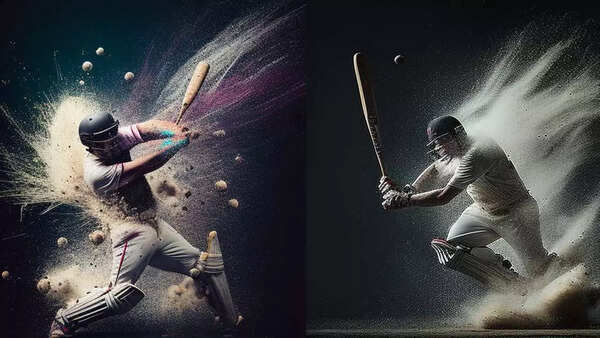 "There is no concern at all. I had 8-10 days off after the injury. Since then, I have been bowling. Workload or body-wise, no concerns. I am happy with where my body is at. It's now about executing the skills.
"Not sure anything has worked for me in the past here. I haven't played a heap of cricket here. I think having those experiences in Pakistan and Sri Lanka recently will play a part.
"Even though the conditions are different in India, in terms of skill set, it's about how you execute on these pitches. It's not always a case of what has happened in the past. You progress as players and as a group," said Starc.
(With PTI inputs)