VISAKHAPATNAM:
Suryakumar Yadav
's back-to-back golden duck has become the talk of the town. The Mumbaikar, who has set a new benchmark in T20 cricket, has been found wanting thus far in the ODI format. However, skipper
Rohit Sharma
is unfazed with the drought of runs from his player.
"He has obviously shown a lot of potential with the white ball and as I have said many times earlier, guys with potential will be given a decent run of games and enough chances in that particular slot. Of course, we have seen, and he knows that he needs to do better in this format of the game as well. Things are there in his mind as well. Surya has got out cheaply in the last two games and in the series before this too, but he needs a consistent 7 to 8 back-to-back games so that he feels more comfortable. Now that he has got into the team as a replacement for someone who has got injured, we, as a management, can't really look into the performances as such. Once you give a guy a consistent run and you know that the runs are not coming or he is not comfortable etc then we will start thinking about it but right now we haven't got to that stage," Rohit said at a post-match briefing here on Sunday night.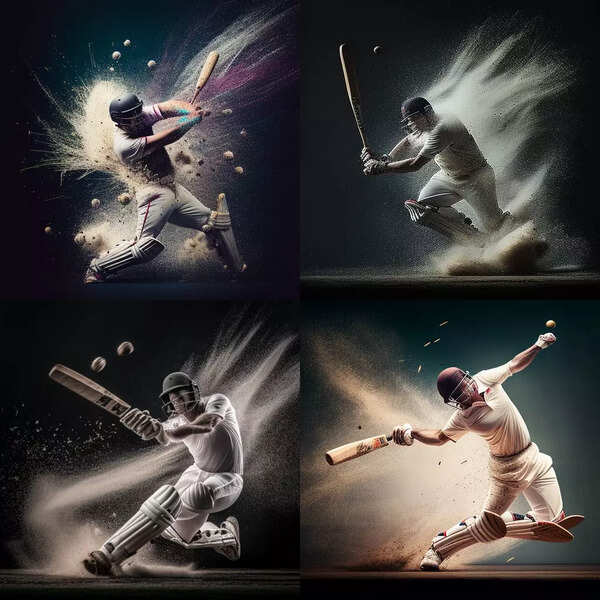 Visakhapatnam has been a happy hunting ground for the Indians as they have won seven of the nine ODIs played here. However, Sunday turned out to be a disaster. "It has been a good ground for us but we didn't bat well today. We didn't apply ourselves. Even when you lose a couple of early wickets, it is important to create a partnership or two to get back into the game. I don't think we batted well enough and that was a failure from our side. When you have only 117 on the board, the batters have nothing to lose, and they try to swing the bat and get off to a good start. Once that happens, they keep putting the pressure on. At times, we have done that like in England when we had to chase 110 and we did it in 12 or 13 overs if I am not wrong. Today's failure was our batting," he said.
Asked if the top order was a concern, he said: "This is just two games that the top order has not done too well. It has been literally on fire in the last six games we played. Lot of the top order batters have got big runs in the previous games. When we need to look into it, we will definitely do it but right now it's not the time."
On facing a left-arm seamer like Mitchell Starc, he said: "When you have a quality bowler in the opposition, he is bound to take wickets. He is obviously trying his best and it doesn't matter whether it is a left-arm or a right-arm bowler. If we lose wickets it is a concern – whether it is to a right-hander or a left-armer is not the issue. We look into all sorts of things like how we are getting out and come up with better plans, methods etc. That's about it and honestly it's just two games that the top order hasn't done well."
Asked if the team is missing Jasprit Bumrah, Rohti said: "Bumrah has been absent for more than eight months now and so the team has got used to it. It is very hard to fill Bumrah's shoes as he is a quality bowler but now that he is not available for us, let's not keep thinking about him. We have to move ahead, and the guys have taken the responsibility and did pretty well. Siraj, Shami and Shardul have done well and we also have Umran and Jaydev too. They have done the job for us on many occasions."
On the final game in Chennai, the Indian skipper said: "I think it will not be the same in Chennai. The guys have played enough ODIs and will figure out how to tackle the bowlers. We don't know the conditions we will get in Chennai, but we need to face it up and play well. We trust our skills and do what is needed at the hour."